Day 1 :
Keynote Forum
PharmaMar, Spain
Time : 09:20-09:50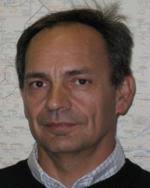 Biography:
Fernando de la Calle is the Head of the Microbiology Department at Pharma Mar where he joined 30 years ago. He received his PhD in Molecular Biology from UAM (Madrid) in 1998. He also completed an Executive-MBA in 2005. He is a Co-author of the current hemisynthetic process for manufacturing the anticancer Yondelis®, the first European marine derived compound approved. He has been member of the International Advisory Group of ERA-MBT and BiodivERsA and Reviewer for H2020, FP7 and ERA-NET projects. He is the Scientific Contact Person from Pharma Mar for FP7/H2020 EU projects related to Marine Biodiversity and Biotechnology such as MAMBA, MaCuMBA, MicroB3 and INMARE.
Abstract:
Traditionally, higher plants and terrestrial microorganisms have proven to be the richest sources of natural drugs. However, we are living in a planet of oceans. Evolutionary development has equipped many marine organisms with the appropriate mechanisms to survive, developing exquisitely complex biological and chemical mechanisms for defense, attack, signalization and other still unknown purposes. These biological capabilities are clearly revealed by their ability to biosynthesize and release potent chemical weapons that are active per se. Such novel chemical structures often result in new modes of action and open up the potential of new ways to treat cancer and other diseases. Early studies of the marine environment focused on natural products from invertebrates and tunicates have led to the isolation of several classes of bioactive natural products mainly small molecules such as polyketides and non-ribosomal peptides. However, there is an emerging a rational suspicion, based on marine sponge/tunicate metagenomics that these compounds originally isolated from metazoan organisms are in fact of bacterial origin. The cases of trabectedin (ET-743), didemnins, kahaladide, onnamides, bryostatin or dolastatin are some examples of the role of marine microbiome as producers of bioactive metabolites with application in oncology. Currently, genomic mining for polyketide synthases (PKS) and non-ribosomal peptide synthetases (NRPS) improves the probability of success in drug discovery using marine microorganisms, both in isolated genomes and metagenomes. Dr. Fernando de la Calle will discuss the state of the art in marine biotechnology applied to drug discovery under the experience of PharmaMar, Spanish company focused on research, development, and commercialization of marine drove drugs for the treatment of cancer.
Keynote Forum
Complutense University of Madrid, Spain
Time : 09:50-10:20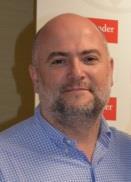 Biography:
Jose S Torrecilla is a Professor of the Chemical Engineering Department of the Complutense University of Madrid (UCM). He has completed PhD with Honors in Chemical Engineering from UCM in 2000. He obtained Advanced Technician in Occupational Risk Prevention and Integrated Management Degrees in 2005. In 2017, he got his MBA degree with honors. Modeling complex systems for many fields such as Health, Chemistry, and Food echnology is his main line of research, which is done in collaborations at national and international levels.
Abstract:
The measurement of the interaction between foods and electromagnetic radiation provide relevant information. In most cases, absorption and/or emission of the compounds present in food useful offer data regarding their quality, degradation rate, nutrients, and so on. Logically, this information is compelling for food companies, administration, and, what is most important, consumers. Undoubtedly, the main problem of extracting this knowledge from the food is the complexity of the spectroscopic signals. In some cases, this problem can be overcome using classical algorithms. Nevertheless, there are real situations where the signals are hidden or overlapped resulting in a spectrum which cannot be interpreted as easily. In these cases, more sophisticated algorithms are required. Nonlinear algorithms based on artificial neural networks and chaotic parameters have been tested for a wide range of foods and applications. These algorithms have led to the design of successful tools which robust results in other fields such as health, chemical engineering, analytical chemistry, and so on. In the food technology field, spectroscopic approaches as absorption and fluorescence have been implemented using an UV− vis spectrophotometer and light-emitting diodes (LEDs), respectively. These methodologies have been combined with the mentioned algorithms. This approach was tested to characterize different kinds of similar foods, determine their quality, and detect, identify, and quantify adulterations of extra virgin olive oil, vinegar, tomatoes, and honeys. These intelligent algorithms have given better results than other classic models, and their subsequent applications are providing promising results that are going to be implemented in a higher scale.
Keynote Forum
Maple Leaf Farms, USA
Time : 10:35-11:05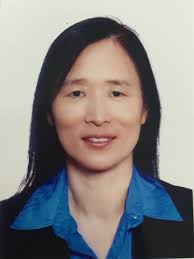 Biography:
Rong Murphy is the Vice President of Quality Assurance and Food Safety at Maple Leaf Farms, Inc., America's leading producer of premium quality duck products. Previously, she served as the Vice President of Food Safety for McDonald's (China). Rong Murphy also served in various capacities to PepsiCo, Cargill, and Campbell Soup Company. She started her food professional career as a faculty at the University of Arkansas. She is a registered and licensed Professional Engineer. She received a PhD in chemical engineering and her Master of Science degrees in Chemical Engineering, Food Science, and Microbiology.
Abstract:
There is an insatiable consumer-appetite for organic, all natural, non-GMO, antibiotic free, and gluten free foods, with productions in that market segment estimated to grow by as much as 16% annually through 2020. With more food startup companies claiming organic, all natural, non-GMO, antibiotic free, and/or gluten free and major food companies pivoting to offer new products in those categories, the compositions of our foods are shifting. With this market shift, artificial preservatives, colors and dyes as well as those food ingredients that are perceived as consumer-unfriendly are being eliminated from both human and animal foods. How does this shift in food trends impact our food supply? How does this market shift modify the shelf life of our food products? And, how does this shift affect food manufacturing organizations? Food researchers and industries are hard at work to validate the food safety of these new trendy products. As new food products enter the marketplace, food manufactures will need to avoid costly recalls and potential onsumer health issues by verifying food safety of products on the frontend. As foods approach being in productions, food manufactures face more considerations about costs, quality control, and record-keeping. From sourcing to packaging and to tracking, food ingredients and finished goods come from all over the world. Collaborations among supply chain partners and full integrations throughout networks of suppliers and customers are critical elements. Food companies that have fully integrated supply chain and customer networks are more liked to succeed, with access to the same information, working towards shared missions to deliver results, and being ahead of their competitors. Connected supplier and customer networks will allow food companies to be agile when faced with issues, responsive to recalls, and to be flexible and efficient.