Day 1 :
Keynote Forum
Foodborne Zoonoses Consultancy, UK
Time : 10:05 - 10:40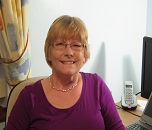 Biography:
Diane G Newell is an internationally recognized expert in zoonotic diseases, particularly those transmitted through the food chain. Her major research interest has been the pathogenesis and epidemiology of Campylobacter. While working for the Veterinary Laboratories Agency, she planned and managed the EU Network of Excellence Med-Vet-Net. In 2009, she became an Independent Consultant and undertakes work for governments and commercial enterprises. She has also held academic positions, including the FC Donders Chair at Utrecht University, the Netherlands. She currently holds Visiting Professorships at the University of Surrey and the Royal Agricultural University. In 2009, she was appointed as an Officer of the Order of the British Empire (OBE) for services to science.
Abstract:
Mathematical models are essential to the development of microbiological risk assessments for food-borne pathogens. Such models are highly dependent on assumptions incorporated and in particular, on the human dose response data used. However, such information is often sparse, inaccurate or even absent. Consequently many dose response curves have been estimated from epidemiological studies or in vivo and in vitro models. Multiple interconnecting factors are important in determining infectious dose, including host status, microbial properties and environmental conditions. Most recently the importance of the host microbiome has also been recognized. One major assumption in dose response curves is that all strains of the same pathogen species are equally virulent. However, strains of food-borne pathogens, such as Salmonella, Campylobacter and Escherichia coli, can vary significantly in a range of properties, which might affect the minimum dose required to generate disease. For example, bacterial mechanisms that facilitate pathogen survival of as they transit from farm-to-fork will influence the number of viable organisms ingested by the host, while bacterial capacity to adapt to environmental changes may influence host colonization potential. In addition, not all strains have the genes for, or express, the classical virulence factors that induce disease, such as toxins. This final observation is particularly important given the trend towards the detection of bacterial virulence-associated genes in foods rather than strain isolation. Thus we propose that microbiological risk assessments should incorporate more realistic dose response data for food-borne pathogens, based on known knowledge of strain variation in environmental survival, colonization and clinical outcome.
Keynote Forum
The University of the West Indies, Trinidad and Tobago
Time : 10:40 - 11:15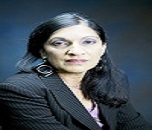 Biography:
Neela Badrie is a Professor and Researcher at the Faculty of Food and Agriculture, The University of the West Indies. She is the recipient of several awards such as a Fulbright Scholarship, European Union/CARPIMS Fellowship, Rudranath Capildeo gold medal for applied science and technology and the TWAS/CARISCIENCE Young Scientist Award. Her research focus is on food safety, risk assessment, food microbiology and food product development.
Abstract:
Ready-to-eat salads are becoming increasingly popular as they combine the healthy characteristics of fruits and vegetables with short preparation time prior to consumption. This study seeks to determine the microbial quality of ready-to-eat salads that are sold in food establishments in Trinidad. A total of 56 samples were collected from two supermarkets and two shopping malls and were analyzed using culture procedures. The total number of aerobic mesophilic bacteria and Escherichia coli colonies were determined for each salad sample. Samples were also tested for the presence of Salmonella spp. The average number of aerobic bacteria was 6.3±1.1 log CFU g-1 with a range 4.3-7.5 log CFU g-1. The level of aerobic bacteria in the salad samples was dependent on the food establishment from which it was purchased and varied significantly across food establishments (P<0.001). The shopping malls also had higher levels of aerobic bacteria than supermarkets (P<0.001). E. coli was found in 100% of the salad samples analyzed and the level present varied significantly among food establishments (P<0.05). The average E. coli colony count was 3.7±0.7 log CFU g-1 ranging from 2.7-5.0 log CFU g-1. Salmonella spp. was detected in 67.86% of the samples analyzed; however, there were no significant differences in the number of samples contaminated with the bacteria among food establishments (P>0.05). The number of salad samples contaminated with Salmonella varied significantly during the two periods of testing, week 1 and week 2 (P<0.05). This study confirmed the need to implement measures to reduce the risk of microbial contamination.
Keynote Forum
SK Rajasthan Agricultural University, India
Time : 11:30- 12:05

Biography:
Prakash Narain Kalla has completed his PhD from Rajasthan Agricultural University, India. He has published more than 70 papers in reputed journals and has been serving as an expert of reputed Editorial Board and he had visited 10 different countries for academic venture and has experience of more than 35 years in different capacity.
Abstract:
The present paper would like to project an Indian scenario on malnutrition and the role of extension education in alleviating the malady as: Nutritional disorders are diseases in humans that are directly or indirectly caused by a lack of essential nutrients in the diet. Nutritional diseases are commonly associated with chronic malnutrition. Additionally, conditions such as obesity from overeating can also cause or contribute to serious health problems. The World Health Organization has reported hunger and related malnutrition as the greatest single threat to the world's public health. Improving nutrition is widely regarded as the most effective form of aid. Long term measures include fostering nutritionally dense agriculture by increasing yields, while making sure negative consequences affecting yields in the future are minimized. Agricultural extension is greatly based on awareness programs. Present paper describes the role of awareness in combating mineral deficiency in crop plants using traditional breeding and modern biotechnological approach for production of nutritionally rich food and food supplements. Awareness programs have helped in combating impact of nutritional disorders in crop plants, which were organized through: Kisan Goshthis, Kisan melas, folders/brochures/ booklets, campaigns, Kisan call centers, Media: News paper/Radio/TV/Multimedia and web.
Special Session on How acoustic emissions technology will impact microbiology
Track 1: Food Microbiology Track 2: Microbiology of Fermented Foods and Beverages Track 3: Food Borne Pathogens, Diseases & Public Health Track 4: Microbial Ecology of Foods Track 6: Single Cell Protein Track 7: Microbiology and Biotechnological Exploitation Track 9: Food Mycology